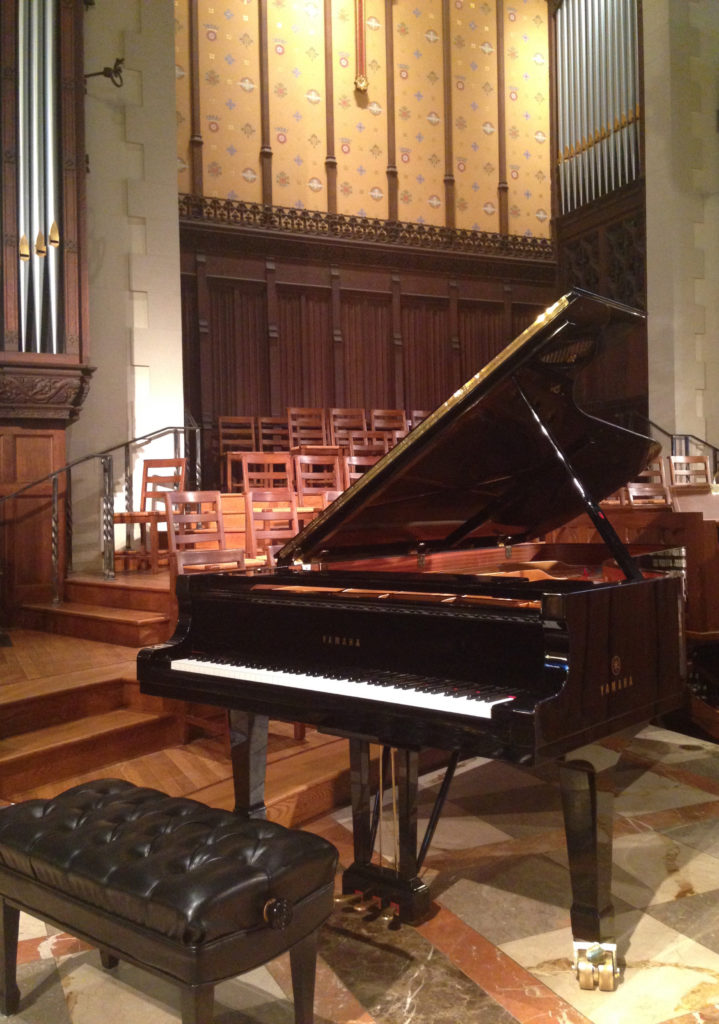 The Linda Leube Memorial Concert Piano is the generous gift of Joseph L. Leube Jr. This fine, handcrafted piano by Yamaha was used exclusively for recitals on many of New York City's concert stages before it came to First Church. Joe accompanied Director of Music F. Anthony Thurman and Ted Barr to New York to select the piano from the inventory of Faust Harrison Pianos. The Yamaha CFIIIS nine-foot concert grand piano was delivered to Germantown on Thursday, Sept. 8, 2016, and is used regularly in worship and in concert.
Linda Leube, who passed away on Sept. 2, 2014, loved music and her many years working in the John F. Gummere Library at The William Penn Charter School. She was a long time member of First Church and loving mother of Elizabeth L. Strock (Jay) and Christopher J. Leube (Meghan); and grandmother to Jack Strock, Alex Strock, Austin Leube, and Desmond Leube.
How many of us ever stop to think
Of music as a wondrous magic link
With God; taking sometimes the place of prayer
When words have failed us
'Neath the weight of care.
Music, that knows no country, race or creed;
But gives to each according to his need. -Anonymous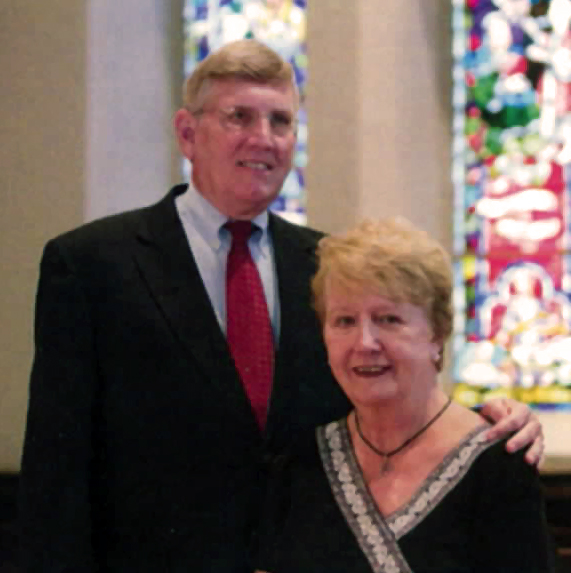 The Linda Leube Memorial Concert Piano was dedicated during worship on Sunday, October 23, 2016. An Inaugural Recital was held on May 14, 2017, at 4 p.m.
Watch the Litany of Dedication here.
Watch the Inaugural Recital here.
Download the Inaugural Recital Program here.