Welcome to
The First Presbyterian Church in Germantown
We have so much to be grateful for here at First Church. For more than 200 years we have been a presence in the Germantown community ministering to and with our neighbors in this northwest section of Philadelphia. We are a diverse congregation united by our faith in Jesus Christ and our commitment to providing a vital ministry in our community.
Come and see for yourself why we are so thankful! From our music program and Sunday school to our vibrant community outreach programs, there is an opportunity for everyone to be a part of our church family. Join us for Worship on Sunday morning at 10am.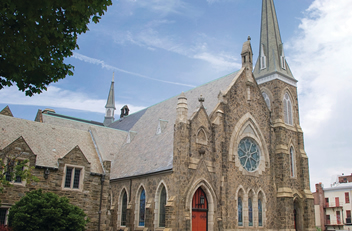 The First Presbyterian Church in Germantown
You will find that we are a congregation that is ...
ALIVE, CELEBRATING & SERVING THE LIVING LORD!