The First Presbyterian Church in Germantown has a long tradition of excellence in music and is proud to recognize the importance of music and art in our worship of God and outreach to the community. All are invited to take part in our music ministry, whether by singing hymns from the pews, being part of our choir, or attending concerts and other special events in our historic sanctuary.
Choir
The Choir of the First Presbyterian Church in Germantown sings weekly every Sunday from September through May, leading congregational hymn singing and offering anthems from multiple sacred traditions including classical choral music, choral spirituals, gospel, and music of other global traditions. This ensemble comprises volunteers and professional section leaders and is open to anyone who loves to sing. The choir rehearses on Thursday evenings at 7:15 pm in the choir room.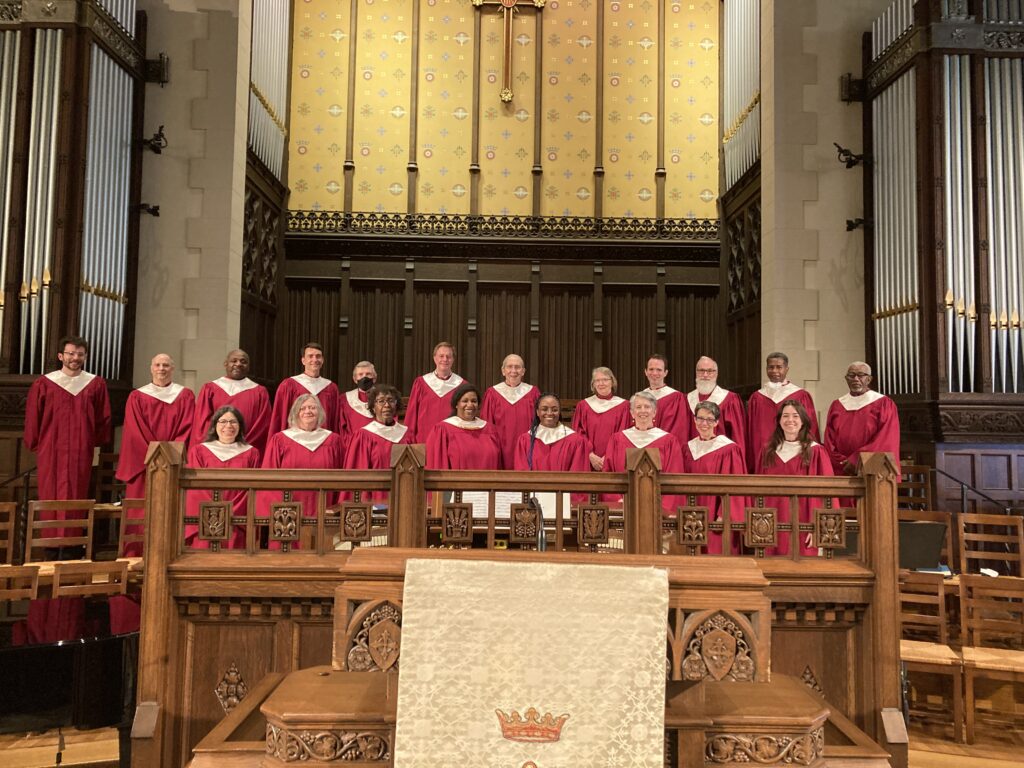 Oratorio Choir
The Oratorio Choir is a community ensemble that performs major works of choral music with professional orchestra twice per year, including an annual performance of Handel's Messiah. Other works performed in the last few years include Haydn's Lord Nelson Mass, Beethoven's Choral Fantasy, and Brahms' Requiem. This choir welcomes singers from the broader Philadelphia community and is open to all.  Rehearsals for the Oratorio Choir's spring concert will be held on Tuesday evenings at 7:15pm, beginning on  February 7. Please join us for this exciting program of music by Ralph Vaughan Williams. The concert will take place on Sunday, March 19. Please view the flyer under the "Concerts" tab or email John Walthausen, Director of Music Ministry, at [email protected] for more information.
Concert Series
First Church is proud to support an active concert series bringing together chamber music, art, song, choral concerts, jazz, and organ recitals by some of Philadelphia's finest musicians. Concerts at the church are open to all by free-will admission. More information here.
For more information, please contact John Walthausen, Director of Music Ministry, at [email protected]