Stained Glass Windows
The twenty-nine stained glass windows in the sanctuary of The First Presbyterian Church in Germantown were designed and crafted by some of the country's finest artists: Henry Lee Willet, Nicola D'ascenzo and Louis Tiffany. An additional Willet window is to be found in Longstreth Auditorium. Additionally,a mosaic id located on the right of the chancel "The Resurrection and The Women At The Tomb" created by Henry Lee Willet.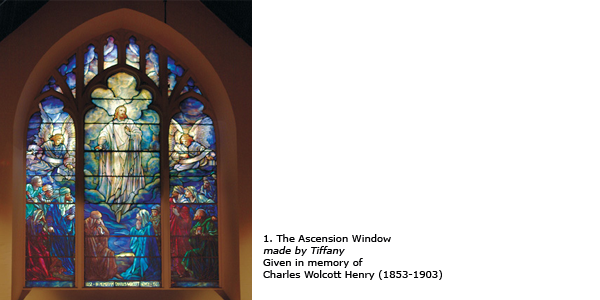 Memorializing and honoring twenty-three members and pastors of the congregation of the last two centuries, the windows underscore Sir John Benjamin's sentiment, "And is it true? And is it true, / The most tremendous tale of all / Seen in a stained-glass window's hue…"
Those hues largely proclaim highlights of the life of Christ. We invite you to visit the sanctuary to see these beautiful windows for yourself.  We have included just a few of the examples of what you will see below: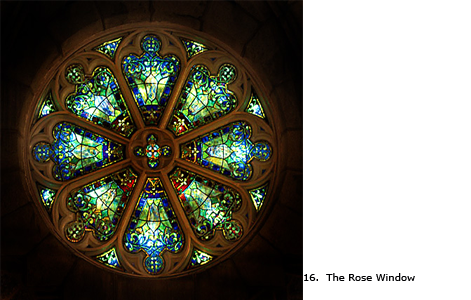 In 1902, the Board of Trustees accepted "a beautiful rose window" as a gift from Charles W. Henry.  It has no inscription and is not a memorial.
However, since the installation of the McLean Organ in 1919, the Tiffany Rose Window has been sealed off from view on the inside. Its radiance and character was little known until its restoration and rededication on December 24, 2002.