The Rev. Rebecca Segers: Pastor and Head of Staff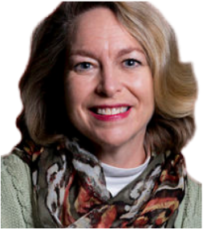 The Rev. Rebecca Segers is delighted and awestruck to serve as the Head Pastor of the First Presbyterian Church in Germantown, a congregation that is a vital testament to "Beloved Community," a term coined by the early twentieth-century philosopher Josiah Royce (1855-1916), and made famous by the Rev. Dr. Martin Luther King, Jr. (1929-1968) during the Civil Rights movement. This beloved community is often demonstrated through the vision of Isaiah 11 and the Peaceable Kingdom. Rebecca believes it is a real and viable vision shown and shared within First Church, a community that represents the city of Philadelphia in its diversity, not just ethnically, but theologically, socio-economically, ideologically, even geographically as we hail from every inhabited continent on planet Earth. It is exciting and challenging for her to pastor a congregation so committed to living out Christ's call to be loving community across every imaginable barrier.
Rebecca received her M.Div. from Union Theological Seminary in 2001 and was ordained in New York City. She has served in Connecticut, New York, and New Jersey, before coming to Pennsylvania. A second-career pastor, Rebecca's first was in theater, where she was an actor / singer / dancer / choreographer / producer. She fully believes and is grateful that the Lord brought her to ministry through a path that supported the acceptance of all people in their great variety as belonging to God, as well as gifting her with creativity, talents, and training to engage scripture in new and thoughtful ways.
Rebecca is Germantown proud, living in the community, and committed to its growth and betterment. She volunteers at the Lingelbach Elementary School, teaching a Drama Club, and is active in her local RCO. She is also the proud mother of a daughter, Grace, who is a journalist in Washington, DC.
You can meet Rebecca after worship virtually any given Sunday, or on Thursday mornings between 8-10 a.m. at a local coffee shop, Uncle Bobbie's on Germantown Avenue.