The Rev. Kevin Porter: Director of Adult Education & Community Life
[email protected]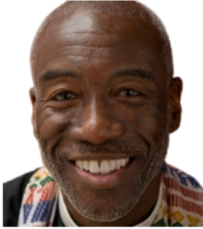 The Reverend Kevin L. Porter is a native Philadelphian who was educated in the city's public schools before attending Harvard University, where he received his Bachelor's degree in 1982 concentrating in Psychology and Social Relations. While at Harvard, Kevin was the recipient of the Royal Society of the Arts Silver Medal Award for his work in various aspects of theatre as an undergraduate. He received further training on-stage and backstage at Philadelphia's Freedom Theater.
Kevin worked for the Eastern Home Office of the Prudential Life Insurance Company from 1982-1990, gaining business experience through their Management Intern Program and serving as a Human Resources Consultant and trainer. During this same period, he was ordained an elder at the Mt. Airy Presbyterian Church, focusing on ministry with youth.
In 1990, Kevin entered Princeton Theological Seminary. In 1993, he received his Master of Divinity degree from Princeton and was ordained as a minister of Word and Sacrament the next year when he joined the pastoral staff of the First Presbyterian Church in Germantown. Kevin left First Presbyterian for several years to work as a hospice chaplain with VITAS Hospice, followed by a term as the Interim Pastor of the Calvin Presbyterian Church in West Philadelphia. He received certification in Pastoral Counseling with the Samaritan Counseling Center's Pastoral Training Institute and was a consultant with the Dialogue Center for Counseling and Consulting before returning to First Presbyterian Church in Germantown in his current role of Director of Adult Education and Community Life.
In this role, Kevin participates in worship leadership, and is staff support to our Board of Deacons and the Congregational Development and Fellowship Committee. Kevin's passion in ministry is helping members explore what it means to be community both within and outside of the church's walls. In addition to serving on staff at FPCG, Kevin serves the Presbytery of Philadelphia as its Stated Clerk.