F. Anthony Thurman: Music Director and Organist
[email protected]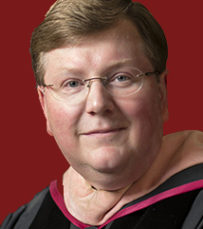 Internationally recognized organist F. Anthony Thurman joined the FPCG church staff in 2016 to lead the music program of our church and to play the McClean Memorial Pipe Organ for weekly worship services. An award-winning organist, he has performed on some of the world's largest instruments throughout the U.S. and abroad. He has been conductor of church choirs and choral societies in New York, New Jersey, Pennsylvania, and Kentucky.
A graduate of the Manhattan School of Music in New York City, he earned a doctor of musical arts degree as a student of McNeil Robinson, and holds graduate and undergraduate degrees in organ performance and church music from the University of Louisville, where he was a student of Melvin Dickinson. Tony's earliest organ studies were with Ted Barr at Western Kentucky University. He is recorded on Historic Organs of Louisville (Raven, 1996) and has been featured on American Public Media's Pipedreams radio and Internet broadcasts. Many of his performances are available on YouTube.
Tony comes to us from the Irvington Presbyterian Church, Irvington-on-Hudson, N.Y., where he served as music director for 22 years. At Irvington he oversaw the selection, design, and installation of a 3-manual, 29-stop organ by Orgelbau Klais (Bonn, Germany) in 2001, and tower bells by Whitechapel Bell Foundry (London, England) in 2007. He organized and presented Friends of Music concerts and conducted Handel's Messiah with orchestra annually.
In addition to his position at FPCG, Tony is director of development and communications for the American Guild of Organists (National Headquarters) and is a regular contributor to The American Organist Magazine. He and his husband, Ted, live in Cherry Hill, N.J., with their Cocker Spaniel, Danny Boy.