Christian Heyer-Rivera: Director of Christian Education
[email protected]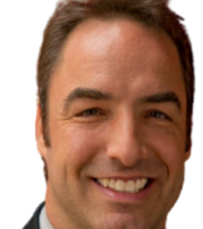 Christian Heyer-Rivera came to The First Presbyterian Church in Germantown at the beginning of the summer of 2004.  Christian is a graduate of Bethel College in St. Paul, MN and Palmer Theological Seminary.  He is currently working toward Certification as a Christian Educator and is an candidate for ordination as a Ministry of Word and Sacrament within the Presbytery of Philadelphia.
Prior to coming to The First Presbyterian Church in Germantown, Christian served in a variety of ministries.  He has been the Director of Youth Programs in both staff and volunteer roles at churches in Pennsylvania and Minnesota, served as an Assistant Site Director of a YouthWorks! mission site on the Pine Ridge Reservation in South Dakota, and provided leadership on staff and as a volunteer for Jr. High outreach ministry with Young Life.
As the Director of Christian Education, Christian provides leadership within the congregation toward the youth and family programs of the church including Sunday School, youth groups, Disciples basketball teams, youth retreats, service learning projects, and more. Along with his oversight of Christian Education and youth outreach programs at First Church, Christian continues to serve on the Triennium Delegation Leadership team of the Presbytery of Philadelphia. He is also a member of the Association of Presbyterian Church Educators.
Christian and his wife Sheila are the parents of a son, Emanuel and a daughter, Elisa. They also have a dog named Azabache and a bearded dragon named Spikey.