Cherese Akers: Communications Manager
[email protected]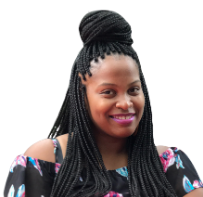 Cherese Akers currently serves as the Communications Management Fellow at First Presbyterian Church in Germantown. Before her transition into this newly developed role here at FPCG, Cherese worked in Academics at Drexel University College of Medicine and Salus University. With two beautiful daughters, 11 years old and 11 months, the decision to cut her work hours in half was necessary for personal development and for her family.
Working full-time, while being a full-time mother, Cherese received her Associates degree in Behavioral Health and Human Services as well as becoming certified in Social & Human Services. Working in Academics and furthering her education, Cherese took a clinical skills position with Drexel University College of Medicine's Standardized Patient Program after her transition from Salus University's Physician Assistant Program. She is currently enrolled in Drexel University's Behavioral Health Counseling Program.
Cherese is the Founder of a non-profit mentoring program called We Heard You which is geared toward young males, welcoming all races and is culturally sensitive; encouraging inclusion in all facets of life. In addition, she proudly serves as the Vice-President for Pleasant Playgrounds' Advisory Council located in the Mt. Airy section of Philadelphia. Cherese was recently appointed a 3-year term on the Board of Directors for East Mt. Airy Neighbors (EMAN).
Cherese has served hundreds of volunteer hours in her community including, outreach, facilitating mentoring groups, advocating for violence, mental health and pregnancy & infant loss awareness, HIV, sexual assault, and STD prevention, identifying resources for various client populations, and so much more.