On July 21-29th, A team of 22 FPCG church members and friends traveled to the town of Anasco, Puerto Rico.
The purpose of the trip was to work at the Presbyterian Church in Anasco (Primera Iglesia Presbiteriana en Añasco, or PIPA), which has been designated as a Presbyterian Disaster Assistance (PDA) site following the devastating hurricane Maria which caused major damage throughout Puerto Rico in 2017.  Specifically, the team worked to repair and paint spaces that will be used to provide food, other supplies, and social services to the Anasco community. In addition, part of the team included physicians that worked with the local medical clinic to provide medical support services. FPCG Director of Christian Education Christian Heyer-Rivera and his wife Sheila, who is from Puerto Rico, led the trip. Prior to travel, the team held several fundraising events which were generously supported by the FPCG community.
Through the efforts of the team and the gracious hospitality of PIPA led by Ada Lis Luciano Andújar, the trip was very successful.
This page will be updated with more information and photos.
More information and photos are available on the FPCG Facebook page at https://www.facebook.com/FPCGermantown/?ref=bookmarks
Here are pictures of some of the team departing PIPA and returning to FPCG. Other team members traveled home separately.
The contributions of ALL are acknowledged with heartfelt thanks.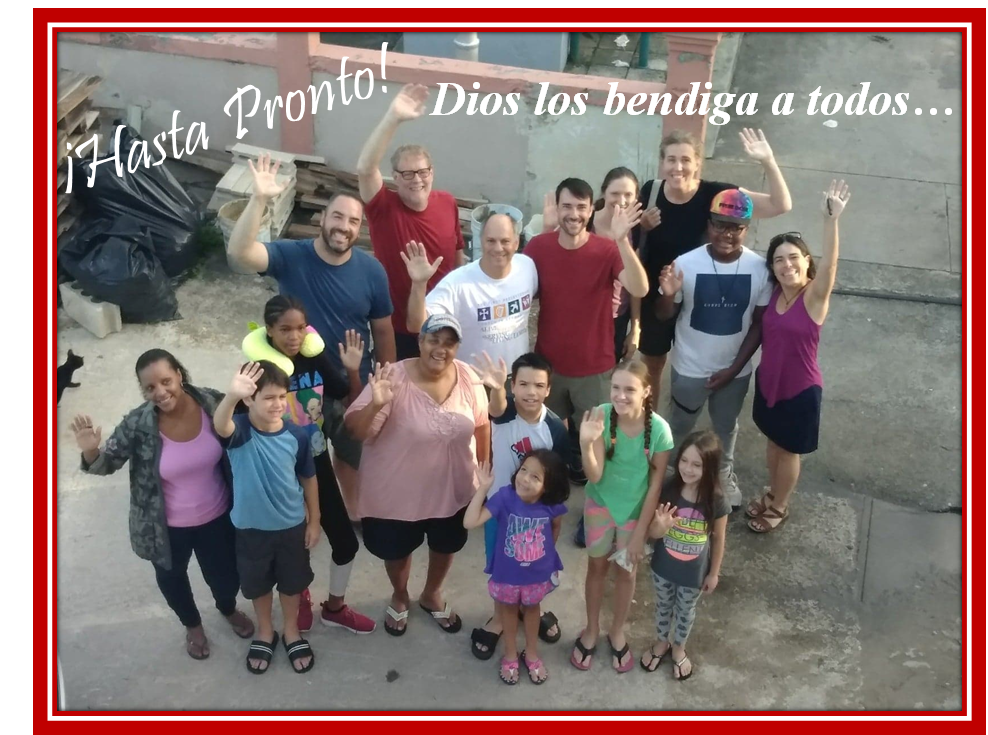 Translated Caption:  "See you soon!"  "God Bless you all…"