Choirs
Praise Him with trumpet sound; praise him with lute and harp! Praise him with tambourine and dance! Praise him with strings and pipe! Praise him with clanging cymbals! Praise him with loud clashing cymbals! Let everything that breathes praise the lord!  
First Church Chancel Choir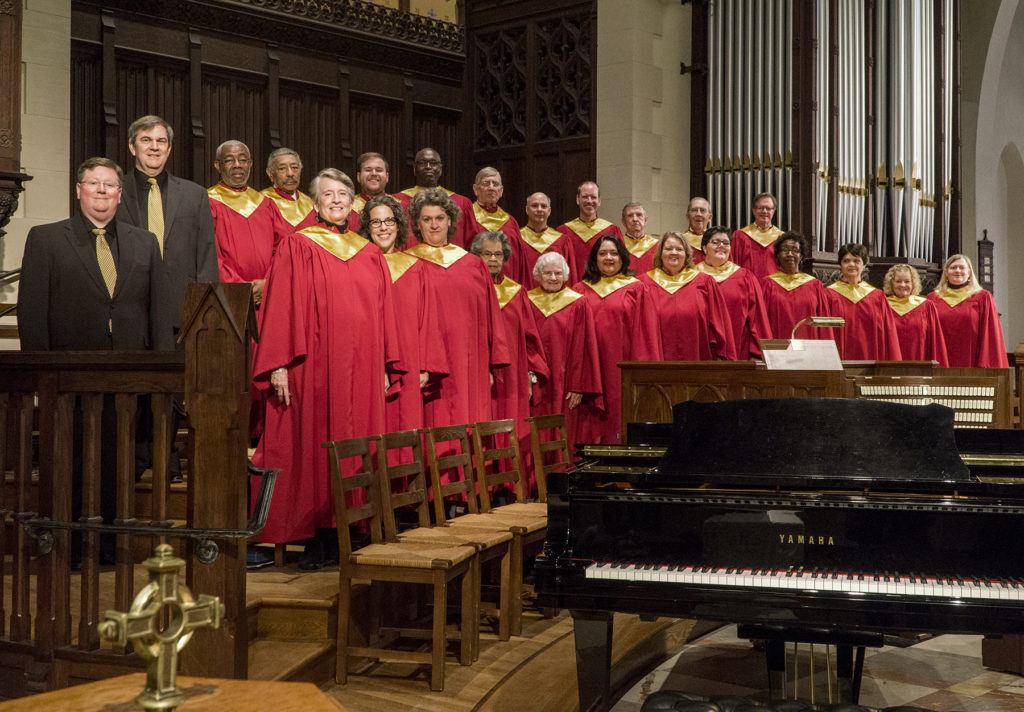 The First Church Chancel Choir is comprised of both volunteers and professional section leaders. The choir sings at the 10:00 a.m. weekly worship service, September-May, offering strong leadership of congregational song and presenting great choral repertoire of the Christian Church. Rehearsals are on Sunday mornings at 9:00 and after worship from 11:30-12:30.
Gospel Choir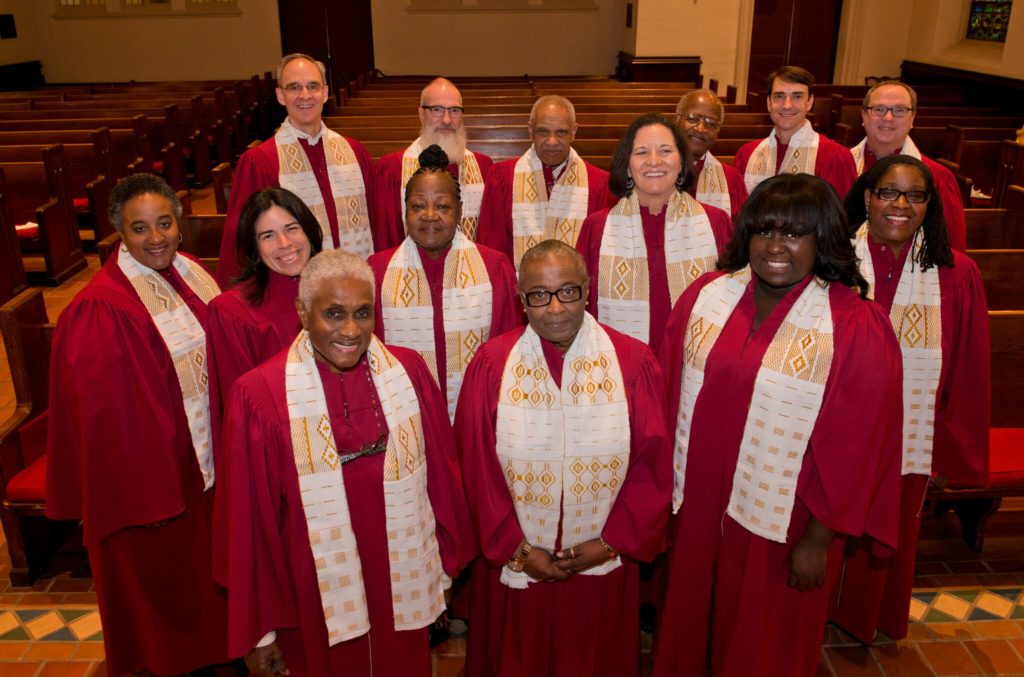 The Gospel Choir sings traditional as well as contemporary gospel music on the first Sunday of each month, September through June. There is no audition necessary to sing in this choir; all we ask is that you have a desire and commitment to share your talent with our congregation and community. Rehearsals are on Thursday evenings from 6:30-7:30 p.m. September through May.
Children's Choir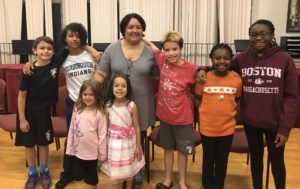 The Children's Choir is tailored music instruction in a faith-based forum and is offered to children in elementary-middle school.
Handbell Choir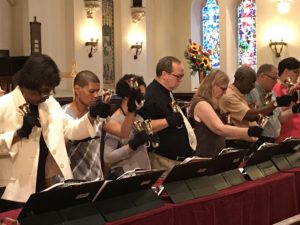 Voices in Bronze is an inter-generational group open to high school students and adults. No prior bell ringing experience is necessary but the ability to read music and good rhythm are helpful skills to have.
Oratorio Choir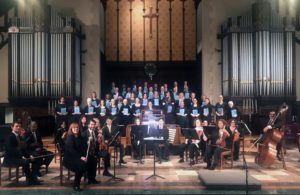 The Oratorio Choir will presents two concerts each season, including Handel's Messiah on the first Sunday in December, and a Spring Concert. Chorus rehearsals are held on Tuesday evenings from 7-9:00 p.m. Members and friends of First Church, neighboring choirs, and musicians from the greater Germantown community are invited to participate. There is no audition required, but the ability to read music, the talent to sing in tune and in time, and the commitment to be faithful to the rehearsal schedule are expected.