Children's Ministry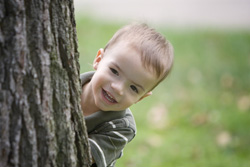 Children's Choir Songs: Here are some of the songs our children have learned!
*******
We at First Church believe that all children are God's children and focus our Sunday School program around that truth.  Children and youth are valued and offered a variety of opportunities to discover and share their gifts.
Children learn Bible stories through a variety of ways: acting, art projects, puppetry, music…and watching films (while munching fresh popcorn). Children join their families for the first fifteen minutes of worship and then leave with their teacher. After the worship service, families meet their children at the coffee hour.
Christian Education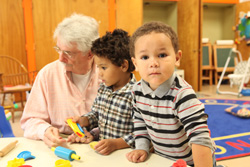 Nursery: A loving environment is available for infants through pre‑kindergarten age children in our nursery on the second floor of our education wing during our worship service (10:00 AM ‑ 11:15 AM) and our Christian Education time (11:30 AM ‑ 12:30 PM). On the first and third Sundays of the month those children who are pre‑kindergarten age will have a time of story telling and crafts using the Akaloo Curriculum series.  Very young children and infants are cared for during the entire service in the upstairs Nursery.
Kindergarten through Grade 4: Children will participate in the first part of worship each Sunday. During the Passing of the Peace their teacher will lead them to their classroom where they will learn stories of the Bible using the Akaloo Curriculum series. Their time together will include games, snacks, crafts, and take home sheets.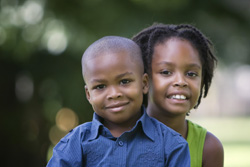 Church school for children in pre-school through sixth grade begins at 10 AM as youngsters join the congregation for worship. At 10:15 they leave the sanctuary for their classrooms where they learn Bible stories and have musical instruction.
Junior and senior high youth meet on Sunday mornings following worship for Bible study. There are Youth Group gatherings each Friday evening that include fellowship, recreation, and outreach service.
Sunday Church School
Nursery and Pre-K…………………….9:30 to 11:30
Pre-K through 4th Grade……………10:20 to 11:30
5th Grade thru 12th Grade………….11:45 to 12:45
Young Adult (20's and 30's)………..11:45 to 12:45
Celebration Sunday (the last Sunday of the month) all children Pre‑Kindergarten through Grade 4 will remain for the entire worship service. Worship packets will be available for children at the beginning of the service which include games, puzzles and fun activities that are based on the on texts for the day.
Please contact Christian Heyer-Rivera for more information.
Christian Education Committee Meetings
Parents and others concerned about youth are invited to meet with Christian Heyer‑Rivera and the Christian Education Committee on the second Wednesday of the month. This will be a time for parents to express ideas and concerns for our youth and our existing programs and envision where we need to be headed in the future. Plan to be there!  Contact Faith Wolford at 215-848-5771 for more information.
To find out more information about our children's ministry, please contact Christian Heyer-Rivera: [email protected]