Welcome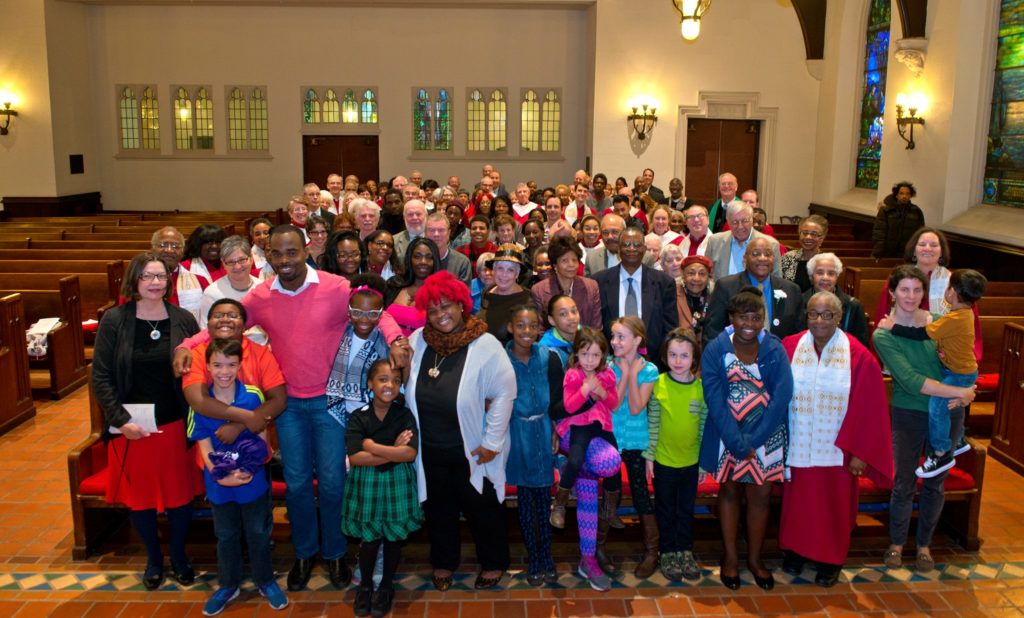 The First Presbyterian Church in Germantown is an inclusive community united by our faith in Jesus Christ and our commitment to welcome and serve others in Christ's name. Our congregation is diverse in ways that include culture, race, age, theology, education and income. We welcome all people and expect that each will add to our diversity.
From the Pastor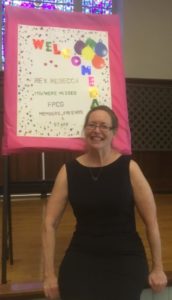 GOD IS GOOD! ALL THE TIME! ALL THE TIME! GOD IS GOOD!
The first time I heard these phrases I was at the Bowery Mission in lower Manhattan in New York City. I had taken my youth group to serve at the mission, and we had worked hard all day: cleaning hallways and bathrooms, preparing food to be served, and now leading worship, which was a required precursor for all those who were about to eat dinner and then stay overnight. The Community Life Director opened worship with this Call and Response and the congregation, made up entirely of people experiencing homelessness, was resounding. He led with "God is good!" and they shouted the words "All the time!" He replied, "All the time!" and they roared "GOD IS GOOD!"
I remember being astounded with the ferocity of the proclamation. Here were perhaps 150 individuals in clear distress, asserting God's goodness in the midst of their pain. Sometimes it is hard for us to recognize God's goodness when we are in pain. For we all do experience pain. It may not be what those at the Bowery Mission were going through, but each of us has our own cross to bear. I have sometimes heard people minimize their challenges in comparison to what others may be going through, but the fact is, your pain may not be the same as someone else's, but it is yours. That does not make it any less painful. Whether you are dealing with health issues (I can so recently relate!), or job troubles, or family challenges, or financial struggles, or depression/addiction/mental illness, or something else, your challenge is still your challenge, and God is still good in the midst of it.
As I laid in my hospital bed, I had many conversations with God, mostly asking what I was to learn, and hopefully, what I was to teach as a result of the experience. It was very clear to me that God (with the help of doctors, nurses, staff at Chestnut Hill Hospital, and you: your prayers, cards, letters, texts, meals, jokes, etc.) saved my life – not once, but twice! – and so there must be more for me to do here. It has strengthened my already strong sense of call to First Pres/Germantown, but has also made me try to more deeply listen to what I am called to do and to say, as well as having the courage to do and to say it, as I lead us into an unknown future at a very difficult time in history: church history, American history, global history.
One thing that is very clear to me is that FPCG is a unique and wonderful and challenging community of faith. We are all so very different, and yet here we are together, bonded in Christ, sharing our voices and our hopes and our dreams and our struggles. I pray that as we walk into that future together, our goals are to live in love, to share the good news of the gospel with those in and outside our walls, to walk in the love and forgiveness and hope of life in Christ Jesus, and in the recognition that even when we are struggling, God is good. All. The. Time.
– Rev. Rebecca Segers