Welcome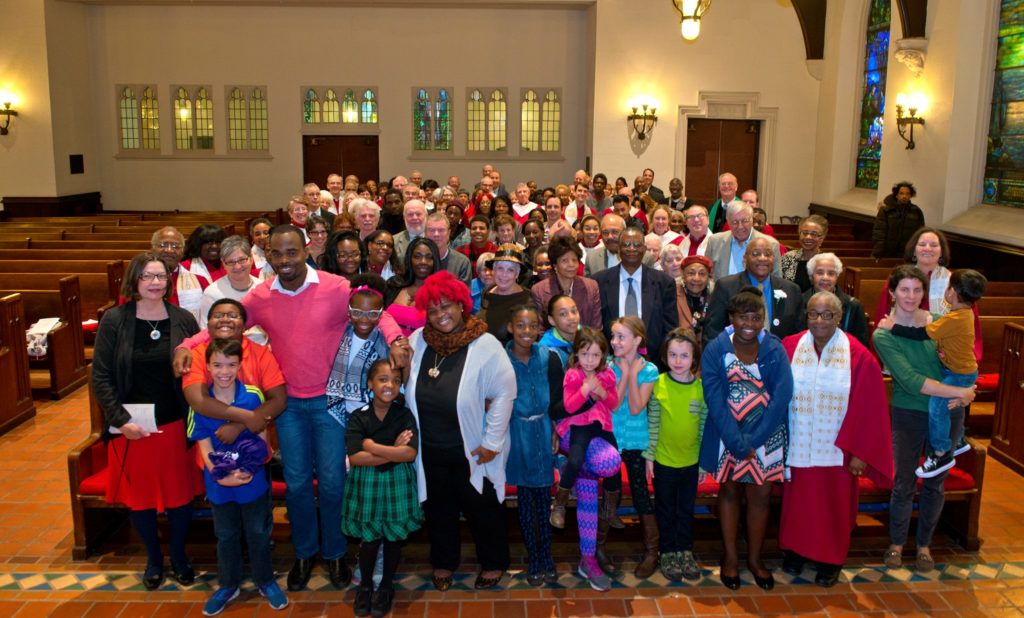 The First Presbyterian Church in Germantown is an inclusive community united by our faith in Jesus Christ and our commitment to welcome and serve others in Christ's name. Our congregation is diverse in ways that include culture, race, age, theology, education and income. We welcome all people and expect that each will add to our diversity.
From the Pastor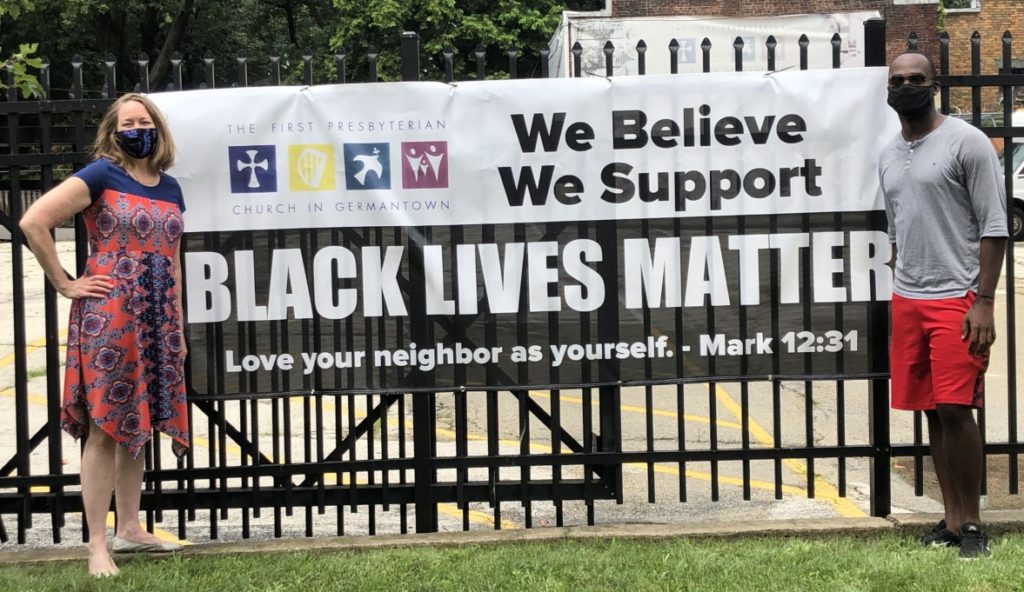 While I was on Continuing Education leave in North Carolina last month, my phone began acting strangely. Admittedly, it was very old – the original battery had died years ago, and I was continuing to limp along by purchasing new ones every 6 months or so. I just didn't want to get a new model and deal with whatever was going to be different with it. But that changed while I was away.
It wasn't just that it wouldn't hold a charge. Other things started going wrong as well. For example, I could receive group texts but couldn't reply to them. Not earth-shattering, but still a pain. Then something happened that I couldn't deal with: my GPS began to wig out. It couldn't find me or would put me a couple of blocks away from where I actually was. It would direct me onto the highway when I was already on the highway or drive me around in circles. Being in a place you've never been before is not the time to have your GPS stop working!
I had no choice. I had to break down and purchase a new phone. So I did. It's basically the same phone with some upgrades, most of which are good and some of which are annoying. But the best thing about the phone is that it has security monitoring. I don't really care about the security monitoring. I mean I guess it's all well and good. What I love is that every single time I open my phone it tells me under the heading AT&T Mobile Security, "Everything is OK."
Everything is OK! What a great reminder in these times when everything does not feel OK at all. Back in March, when we first realized the gravity of the COVID19 pandemic, and began to take action because of it, we had no idea the magnitude of its effect. On our personal lives, our church life, our community. We couldn't have imagined that we would be sheltering in place for four months, and still struggling with mitigation. Our lives are upended, and we still don't have answers about when or how it will be safe to be together again. What's going to happen with schools and businesses and yes, church re-opening? It is hard not to be anxious and afraid when there is still so much that is unknown.
There is a saying that the Bible tells us to "Fear not" 365 times, once for every day of the year. This is not technically accurate. Depending on the translation, and the wide number of ways one can say "Fear not/Do not be afraid" there are anywhere from 38-314 times this guidance is given. But the point is not how often we are told "do not worry about anything" (Phil. 4:6), but that God is sovereign. God is the one in control. We can lean back on the everlasting arms, and trust that no matter what our circumstances, everything is okay. "For I am convinced that neither death, nor life, nor angels, nor rulers, nor things present, nor things to come, nor powers, nor height, nor depth, nor anything else in all creation, will be able to separate us from the love of God in Christ Jesus our Lord." (Romans 8:38-39)
Everything is OK, even when it feels like it's not.
– Rev. Rebecca Segers