What to Expect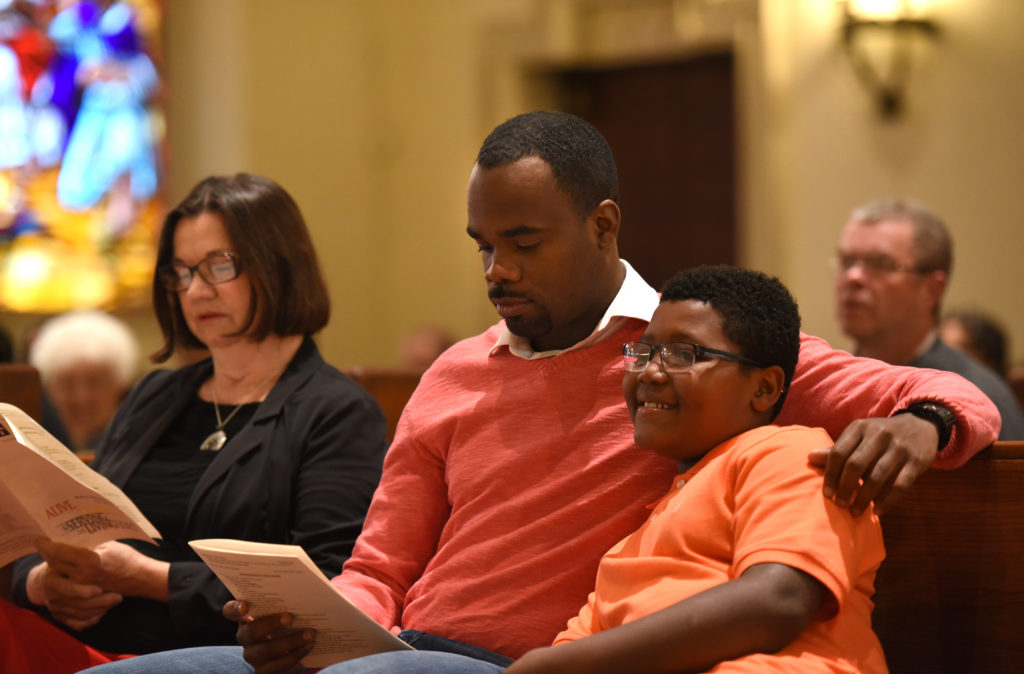 Our Sunday morning service is in the Reformed tradition, and is based on the Book of Common Worship and the Presbyterian Hymnal.
Worship at First Church is a celebration of the grace of God in Jesus Christ our Lord. The preaching is a confident proclamation of the power and relevance of the Gospel in modern life.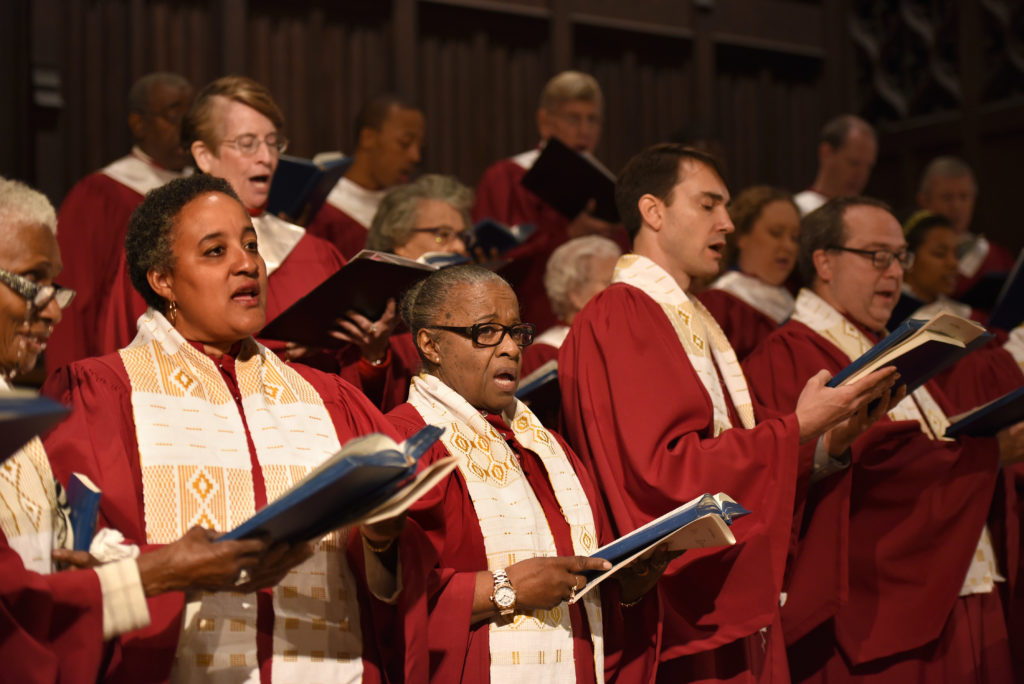 The services include classical, contemporary and gospel styles of music, and center on readings from the Common Lectionary. Our worship makes full use of the choral heritage of the church, and is supported by the Chancel Choir, the Gospel Choir, the Children's Choir, Voices-in-Bronze Handbell Choir, and the McLean Memorial Pipe Organ.
First Church is a wonderful place for God's children of all ages!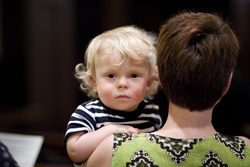 Children join their families for the first fifteen minutes of worship, and then leave with their teachers. Very young children and infants are well cared for during the entire service in the upstairs nursery. After our service, please feel free to join us for some great coffee, cookies, and fellowship!
Christian Education
Our Christian education program includes classes and activities for all ages. Children and youth are valued and offered a variety of opportunities to discover and share their gifts. Church school for children in pre-school through sixth grade begins at 10 AM as youngsters join the congregation for worship. At 10:15 they leave the sanctuary for their classrooms where they learn Bible stories and have musical instruction.
Junior and senior high youth meet on Sunday mornings following worship for Bible study. There are Youth Group gatherings each Friday evening that include fellowship, recreation, and outreach service.
Two classes for adults are held on Sundays. The Christian Fellowship Bible Study class meets at 8:45 AM in the Finney Room and the Adult Seminar Class meets at 11:30 in the Jennings Room.
All classes are open to anyone who wishes to join.
Sunday Church School
Nursery and Pre-K…………………….9:30 to 11:30
Pre-K through 4th Grade……………10:20 to 11:30
5th Grade thru 12th Grade………….11:45 to 12:45